An Unobtrusive Program to Support Frontline or Clinical Staff
Provide proactive support for frontline and clinical teammates This program sends simple daily health check-ins to monitor for any COVID-19 symptoms and includes optional modules to track employee stress and any issues accessing personal protective equipment, or PPE.
Request COVID Staff Support Now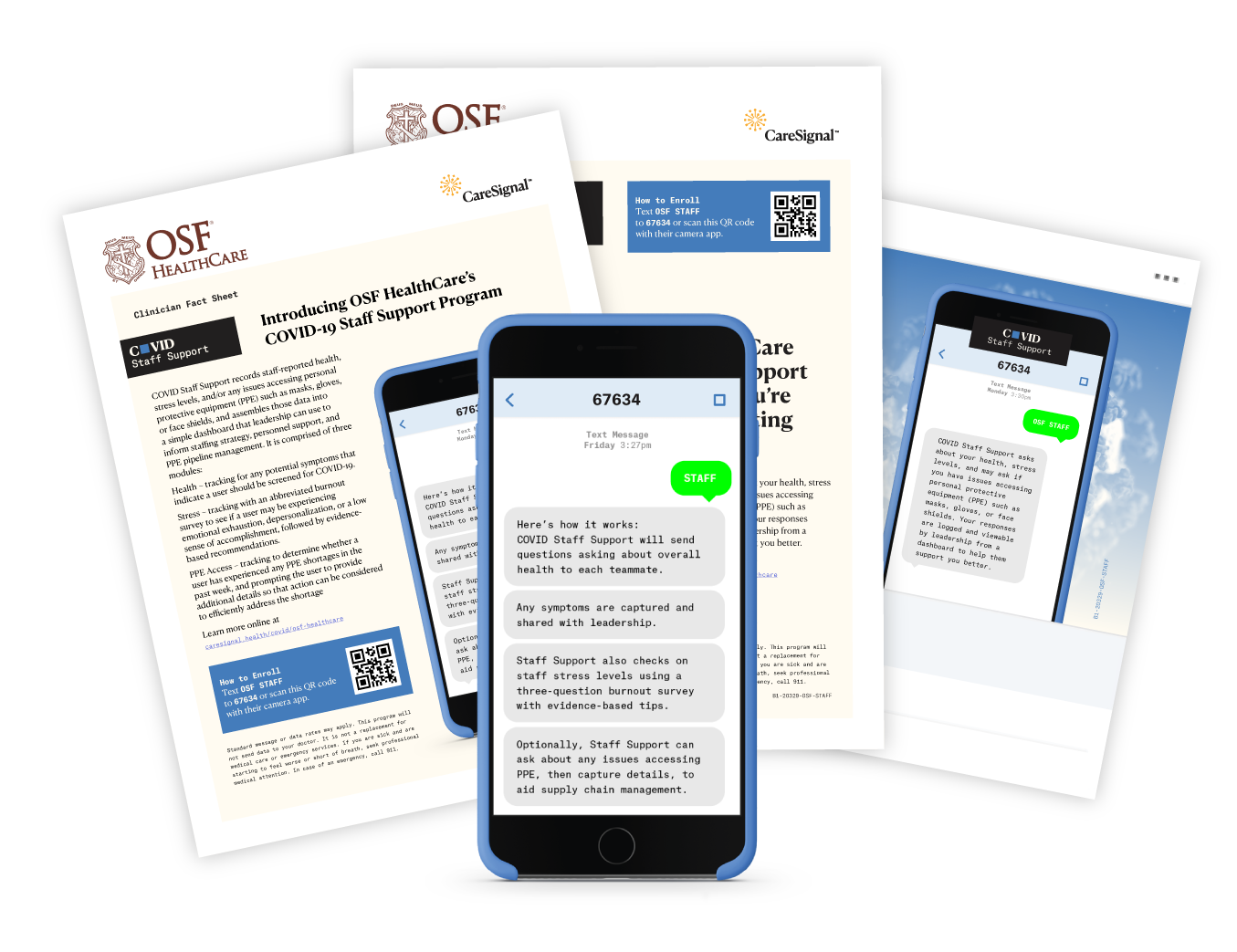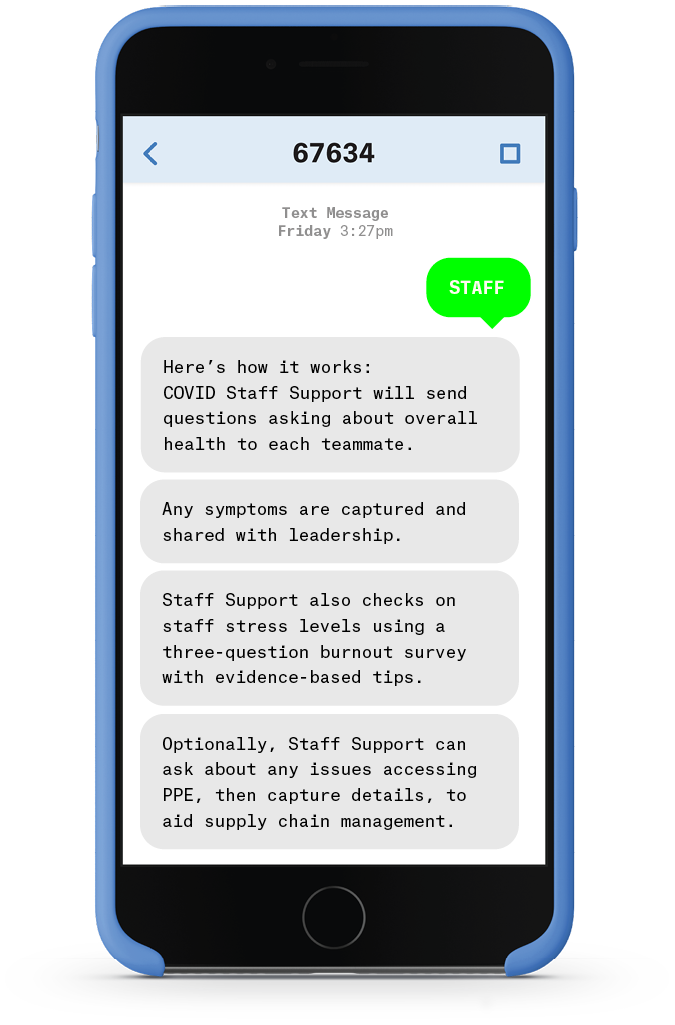 How does it work?
It sends questions to teammates, asking about their health
It can check on staff stress levels with a short burnout survey that also has evidence-based tips
If turned on, it can ask about access to PPE
Symptoms, stress, and access to PPE are reported are captured and viewable in a dashboard
What does it take to implement?

1. Request COVID Staff Support

2. Get a white-labeled staff support program and supporting materials

3. Share with your frontline and clinical staff
Not sure if COVID Staff Support is right for you?
Submit a request anyway. COVID Staff Support is just one program in our growing COVID suite. Our team will work with you to figure out which COVID program is right for your organization.
Request COVID Staff Support Now
About CareSignal
COVID Staff Support was created by CareSignal, a scalable remote patient monitoring platform that improves payer and provider performance in value-based care by engaging and identifying rising-risk patients before they worsen. With 10 peer-reviewed publications, CareSignal provides clinically-relevant engagement for 25 conditions, including Diabetes, Heart Failure, COPD, Depression, and more.
CareSignal is Trusted By