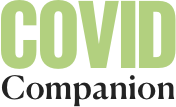 Free-up resources vital to your organization's
COVID-19

response strategy with COVID Companion.

COVID Companion is an instantly-deployable, fully-automated, educational text messaging program that connects members of your community with local public health resources and CDC guidelines. It is designed to improve health literacy and community preparedness during the COVID-19 pandemic–without your team's intervention.

Request COVID Companion Now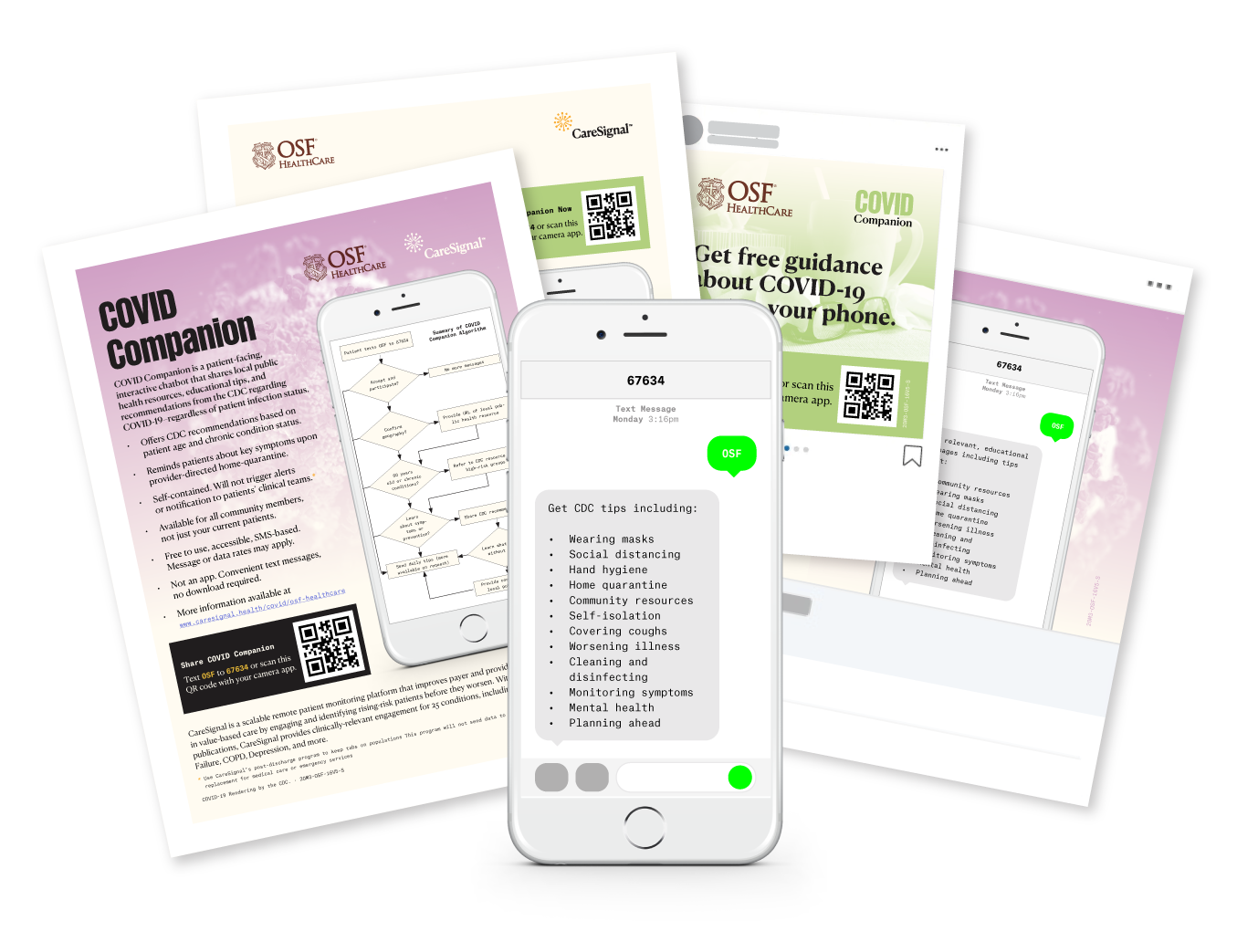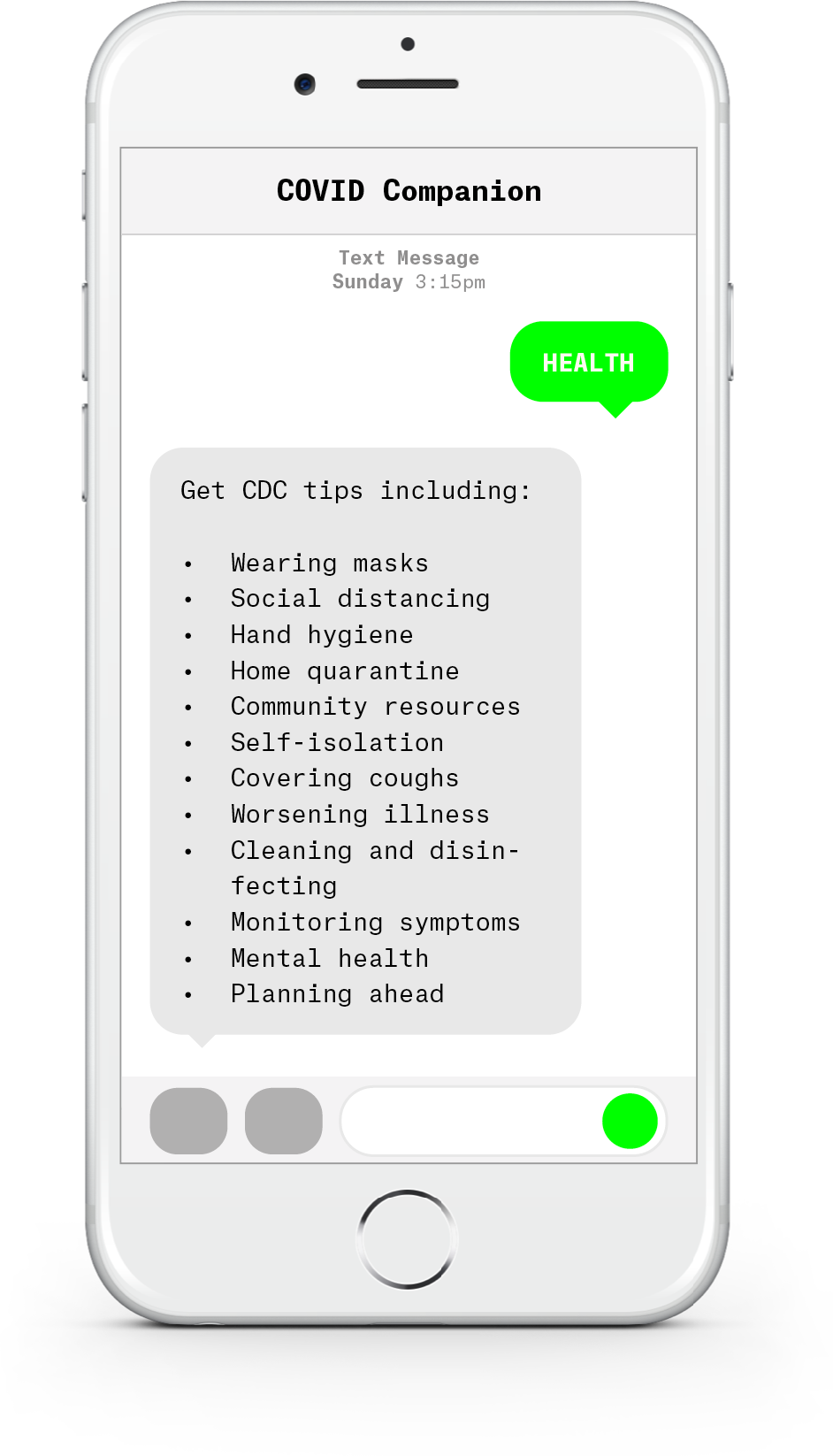 How does it work?
COVID Companion sends automated text messages containing CDC recommendations based on patient location, age, and pre-existing conditions. Any patient or community member can use COVID Companion, regardless of symptoms or infection status. COVID Companion does not record symptom data, and will not send alerts to the healthcare provider.
Although it is not a replacement for medical evaluation or emergency services, COVID Companion reminds patients that if they are sick and they begin experiencing difficulty breathing, they should follow CDC guidelines and reach out immediately.
What does it take to implement?

1. Request COVID Companion

2. Get a white-labeled campaign

3. Share with your community
Most organizations can spin up within a day of requesting COVID Companion. Because COVID Companion comes with a suite of supporting materials, it can fit into any COVID-19 communication strategy. Some organizations share materials right out-of-the box. Others adapt pieces for their needs. COVID Companion is flexible.
Additionally, COVID Companion is self-contained. No symptoms are collected. No alerts are sent to staff. No monitoring required. We do the heavy-lifting to make sure it's as light a lift for you and your team as possible.
Success from Current Implementations
Engage Community Rapidly
Esse saw 4,000 sign-ups in four days.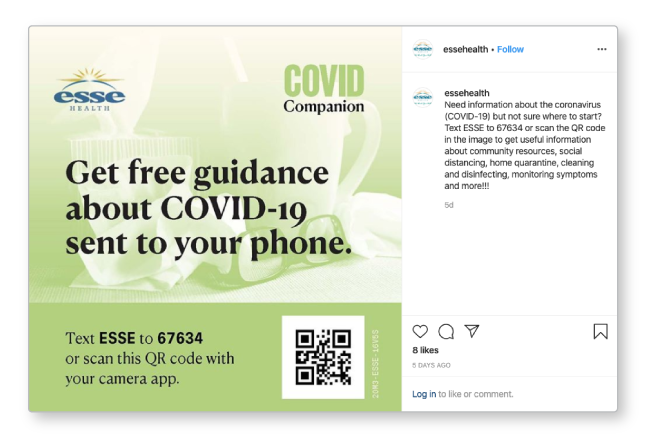 Esse's Instagram Post
Support Existing Strategies
OSF paired COVID Companion with their existing chatbot, Clare.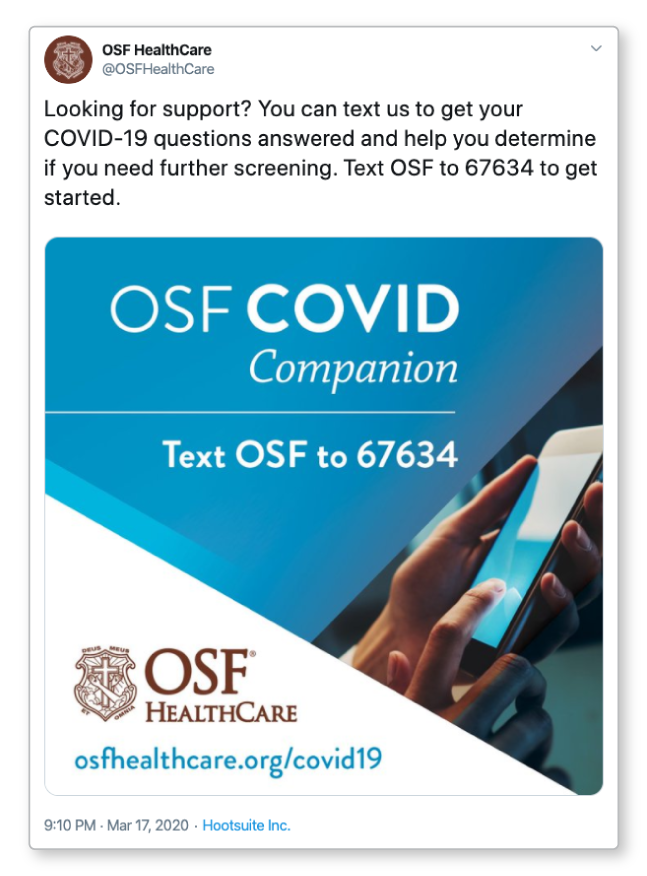 OSF's Tweet
Share with Entire Organization
Americares launched COVID Companion with over 1,500 partners.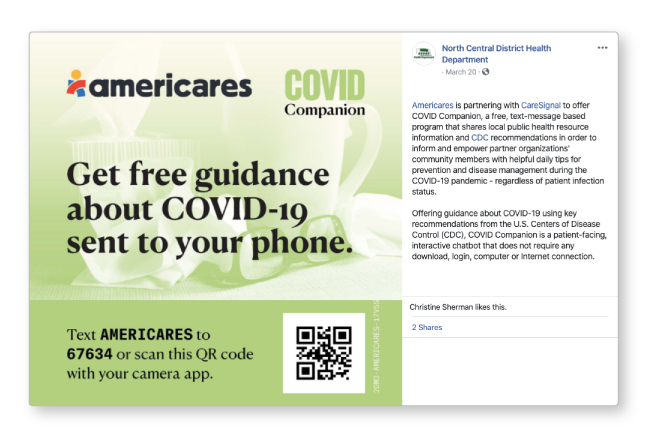 An Americares Clinic's Facebook Post
Not sure if COVID Companion is right for you?
Submit a request anyway. COVID Companion is just one program in our growing COVID suite. Our team will work with you to figure out which COVID program is right for your organization.
Request COVID Companion Now
About CareSignal
COVID Companion was created by CareSignal, a scalable remote patient monitoring platform that improves payer and provider performance in value-based care by engaging and identifying rising-risk patients before they worsen. With 10 peer-reviewed publications, CareSignal provides clinically-relevant engagement for 25 conditions, including Diabetes, Heart Failure, COPD, Depression, and more.
CareSignal is Trusted By