Rapidly engage and support patients and staff with your COVID-19 response strategy
Healthcare organizations face unprecedented challenges in response to COVID-19. To support these organizations, CareSignal offers a suite of free, ready-to-implement programs to support community members, scale self-monitored home quarantine, and reduce staff burden and burnout.
Request COVID Suite Now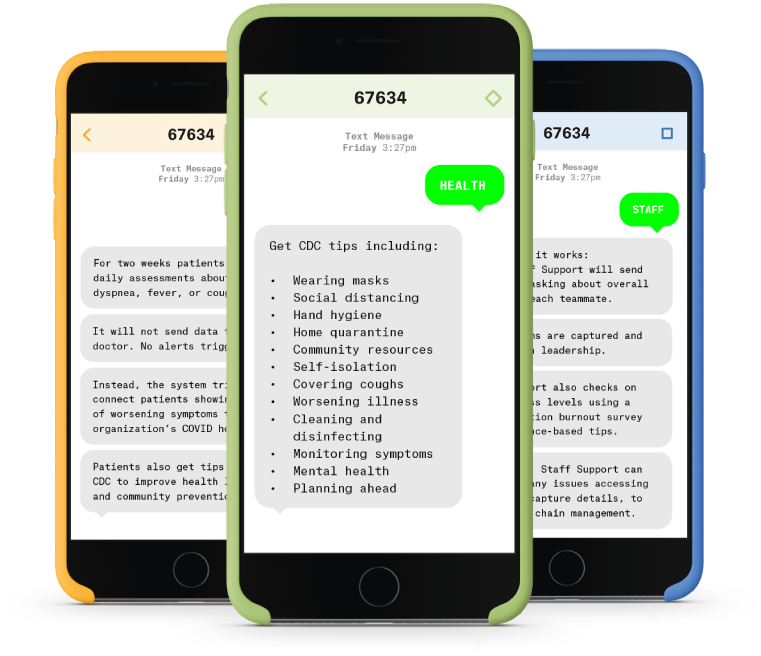 Customized, white-labeled texting programs and supporting materials, ready immediately
Our COVID programs amplify and scale your existing strategy. No implementation required.
COVID Companion is an educational program for patients and communities.
COVID Connect is a program that helps patients log symptoms and if symptoms are worsening, helps connect patients to organizations' preferred COVID-19 hotlines.
COVID Staff Support is for frontline and clinical staff to help leadership assess staff health, stress, and optionally, access to personal protective equipment.
What steps does it take for organizations to start deploying the COVID Suite?

1. Request COVID Suite

2. Get access to three, ready-to-use, white-labeled programs with supporting campaign materials and messaging

3. Share with communities, patients, or staff
Organizations Using COVID Suite Programs
Esse Health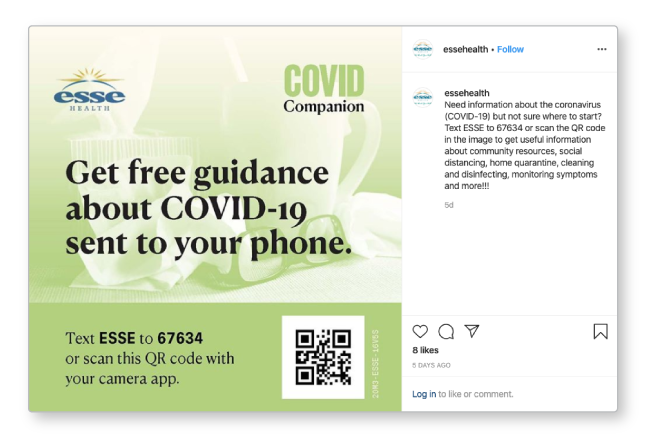 OSF HealthCare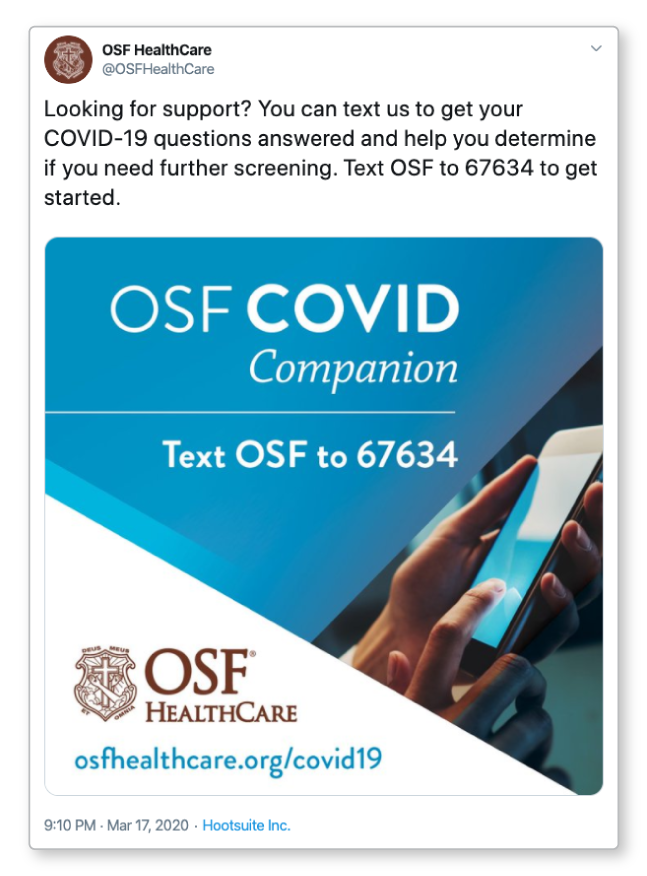 Americares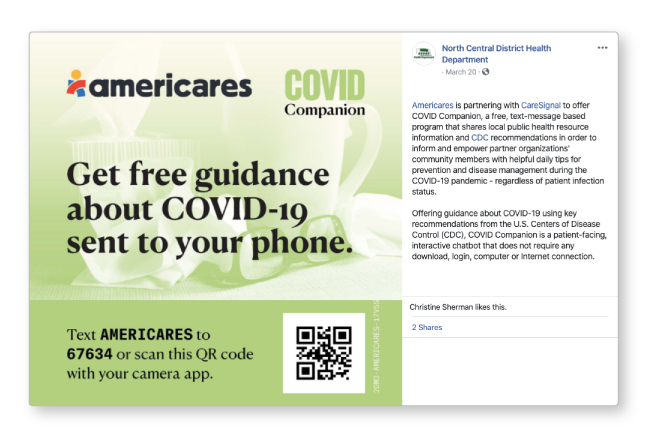 Not sure which COVID Suite program is right for you?
Submit a request anyway. We have three different programs in our COVID Suite. When you request the COVID Suite, our team will work with you to figure out which COVID programs are right for your organization.
About CareSignal
The COVID Suite was created by CareSignal, a scalable remote patient monitoring platform that improves payer and provider performance in value-based care by engaging and identifying rising-risk patients before they worsen. With 10 peer-reviewed publications, CareSignal provides clinically-relevant engagement for 25 conditions, including Diabetes, Heart Failure, COPD, Depression, and more.
CareSignal is Trusted By