In 2020, Epharmix rebranded to CareSignal. References to Epharmix and Epx are outdated.
3 Care Management Trends to Keep an Eye on in 2017
January 30, 2017 at 12:58 PM
Ever since the pass of the ACA we have seen the growth of the managed care model. Though the status of ACA is still in turmoil with the new administration, given the larger shift to value-based care and the success of the model, care management is here to stay. So what are some of the care management trends in this coming year? We have listed several that we consider most significant:
Next Frontier: Mental Health Care
So far, the managed care model has been focusing on the "big 4" (the 4 leading readmission DRGs) chronic conditions: diabetes, hypertension, heart failure, and COPD. Indeed, these conditions affect a large patient population and are the major risk factors when it comes to outcomes and costs. Not all care teams have figured out how to manage the "big 4" well, but for those that are in a good rhythm, they are expanding to the next frontier: mental health conditions.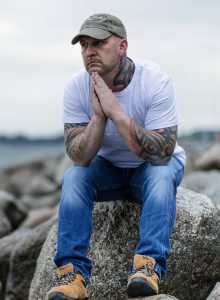 According to 2015 data from the National Institute of Mental Health, about 6.7% of all U.S. adults suffer from a certain degree of major depression; the proportion is even higher for the medicare population, reaching 14% (about 1 in 7 people). And that is just depression alone, while other concerns such as bipolar disorder and substance abuse are not to be overlooked (for example, the opioid epidemic has been ravaging throughout the country in recent years).
Officials have taken note also, as we are seeing many mental health initiatives started across different levels of government. There are also new reimbursement codes geared towards care management for behavioral health, such as the G0507 (20 minutes of "care management services for behavioral health conditions"), and the G0502, G0503, G0504 ("psychiatric collaborative care management). Since the key to caring for patients with mental health issue is engagement and coordination, which the managed care model has excelled in, care management teams can take advantage of the new incentives while providing better care to patients with mental health issues.
What this means for care management: more and more care management teams will focus on mental health coverage.
Chronic Care Management (99490): An Upgrade
It has been 2 years since the Chronic Care Management code, namely 99490, has taken effect. As we know, the adoption of the code has been slow and sluggish, similar to the Transition Care Management code which was enacted in 2013. The hesitation from physicians stems from the cost of change to comply with the requirements as well as patient reluctance to the copay.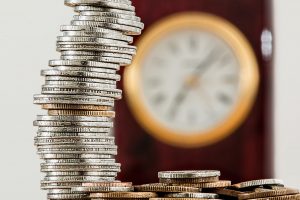 Taking the situation into consideration, CMS has revised the code and the changes kick-in this year. The key points are:
Additional payments for extended services: originally the CCM payment only covers 20 minutes of non-face-to-face time for about $42 per patient per month. Starting 2017, time spent beyond the 20 mins will also be reimbursed, giving incentive to care management teams that need to deal with complex patient cases.

Electronic sharing requirement is dropped: one common hurdle before 2017 was the requirement of sharing care plan electronically as opposed to traditional methods such as fax, which is arguably the go-to in health care. Now fax is allowed should providers want to bill for CCM.

Written consent requirement is dropped: this means practices can promote the code to their patients more easily, since only verbal consent is required.
What this means for care management: for care management teams that are already putting in the 20 minutes (and more) for their patients but chose not to bill due to the now-lifted hurdles will take advantage of the reimbursements.
Brace Yourself: MACRA/MIPS Is Here
MACRA is the largest scale health care reform since the ACA. Unlike the ACA, however, MACRA has solid bipartisan support (392 v. 37 in the house, 92 v. 8 in the senate) so it will face little challenge in the coming years. The core of MACRA is the Merit-based Incentive Payment System (MIPS), which places a heavy focus on various quality metrics.

For providers that have a care management team, they very likely fit the automatic participation criteria of MIPS. As a result, the care management teams will be leaned on heavily to hit the goals required by MIPS as well as deliver the metrics that can earn the bonus payments. Items such as patient-generated health data and patient-specific education are also most ideally carried out via care management.
On the other hand, we will see MACRA/MIPS to further drive the recent trend of health care mergers. Smaller practices will either unite and put together resources to deal with the quality goals (and in turn the payment penalty/bonus), or be bought out by the larger players in order to survive. As a result, more care management teams will be found and more resources will be dedicated to care coordination and population health management.
What this means for care management: double down on the quality improvement effort or face even stiffer payment penalties.
Here at Epharmix we build evidence-based, SMS & phone call based interventions for care management teams to improve engagement with their patients and deliver high quality care while reducing staff burden. Drop us a note at team@epharmix.com if you want to learn more about our offerings and the evidence behind our interventions.