Axis Community Health Center and Tiburcio Vasquez Health Center Have Partnered with CareSignal to bring Deviceless Remote Patient Monitoring® to Vulnerable Populations
August 24, 2021 at 8:10 AM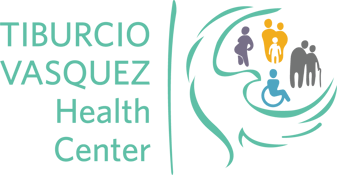 (Hayward, CA and Pleasanton, CA, August 2021): Axis Community Health (Axis) and Tiburcio Vasquez Health Center (TVHC) have partnered with CareSignal to implement Deviceless Remote Patient Monitoring® to reduce avoidable hospitalizations, increase proactive care coordination, and grow billable Chronic Care Management (CCM) encounters among their vulnerable populations. Axis and TVHC selected CareSignal for remote patient monitoring because its evidence-based platform leverages accessible, familiar technology designed to reduce the health equity gap.
As two leading community health centers, Axis and TVHC seek to implement innovative and evidence-based programs to improve patient health while helping their care teams practice at the top of their license. Axis and TVHC are members of OCHIN and Community Health Center Network (CHCN), two notable organizations committed to helping community health centers implement technology and tools equitably to better support underserved populations. Axis and TVHC are using Deviceless Remote Patient Monitoring® to help Medicaid and uninsured patients self-manage chronic conditions, specifically diabetes and hypertension.
Axis and TVHC use CareSignal's high-touch, clinically-validated platform to increase patient engagement by collecting patient symptoms through text message and phone-based communication. This allows Axis and TVHC to identify opportunities for proactive care allowed in CCM billing and billable telehealth and in-person visits respectively. "The opportunity to serve Axis and TVHC is particularly exciting, because it aligns so well with the core drivers behind CareSignal's approach to accessible technology that increases health equity at-scale," said Blake Marggraff, CareSignal CEO and co-founder.
Axis is embracing CareSignal to serve both its English and Spanish speaking patients and close the health equity gap for its African American population with uncontrolled hypertension.
"CareSignal serves as a feedback tool for our care managers to leverage in order to help patients improve their health outcomes and reduce their total cost of care," said Amit Pabla, Chief Quality & Transformation Officer, Axis Community Health
TVHC is simultaneously expanding its care team capacity and improving satisfaction by leveraging CareSignal's automated touches to identify patients that need support.
"CareSignal has removed the burden off of our clinic staff who would traditionally be on the hook for outreach, customer service and troubleshooting tech compatibility in addition to triaging patient clinical complaints. By lifting the administrative burden of these non-clinical tasks and directly delivering patient data into the hands of those who need it most, CareSignal allows our clinical team to direct their efforts towards providing care, working to the top of their licenses, and increasing the efficiency and quality of their work," said Dr. Blair Brown, Senior Director, Population Health & Quality Improvement at Tiburcio Vasquez Health Center
ABOUT Axis Health:
Since 1972, it has been Axis's mission to provide quality, affordable, accessible, and compassionate health care services that promote the well-being of all members of the community. Axis provides a whole-person, integrated health care model that gives patients access to medical, dental, and mental health services as well as acupuncture and chiropractic care. Axis also offers enrollment services for Covered California health insurance and WIC. For more information on Axis and the services we provide, please visit www.axishealth.org.

ABOUT TVHC:
Founded in 1971, Tiburcio Vasquez Health Center, Inc. has delivered culturally and linguistically appropriate healthcare services to residents of southern Alameda County, California for over 40 years.

TVHC services include medical, dental, mental health care, youth health services, community health education, family support services, free COVID testing and vaccinations, and Women Infants and Children (WIC) nutrition services to low-income, limited English proficient, uninsured and publicly insured (Medi-Cal & Medicare) patients.

ABOUT CARESIGNAL:
CareSignal offers Deviceless Remote Patient Monitoring: RPM specifically designed for value-based care. The company leverages real-time, self-reported patient data and artificial intelligence to produce long-term patient engagement while identifying clinically actionable moments for proactive care delivery. Proven in 13 peer-reviewed studies and dozens of payer and provider implementations to sustainably scale care teams to manage over ten times more patients, CareSignal drives significant improvements in chronic and behavioral health outcomes, quality measures, and reduced global utilization. Learn more: visit our website or try a self-guided demo.